Last Letter of Lieutenant Junior Grade Fumio Kobayashi to Inn Worker
On May 31, 1945, Lieutenant Junior Grade Fumio Kobayashi died in a special (suicide) attack at the age of 21. On May 24, 1945, submarine I-361 made a sortie from Hikari Kaiten Base in Yamaguchi Prefecture with five kaiten pilots who were members of the Kaiten Special Attack Corps Todoroki Unit. On May 31, 1945, submarine I-361 was attacked and sunk with loss of all 76 crewmen and five kaiten pilots. He was from Mie Prefecture and graduated in the 54th Class of the Naval Engineering School. He received a promotion to Lieutenant Commander after his death by special attack.
Kobayashi wrote the following final letter to Asako Kurashige, who went by the nickname Oshige and who worked at the Matsumasa Ryokan, which was an inn where many kaiten pilots visited for group meals such as for farewell parties:
Dear Oshige,

The sortie suddenly became earlier, and I will depart without being able to give you a farewell greeting. I am sorry.

I sincerely appreciate your kindness beyond that of even an affectionate mother that you showed to me for a long time.

It is regrettable that I cannot make any recompense to you, but please forgive me.

At the end, I will express words of sincere thanks and make a sortie.

If I depart, I certainly will cause an instant sinking.

I pray for your health. This simple note is to thank you.

May 23, 1945

Navy Lieutenant Junior Grade Fumio Kobayashi
Asako Kurashige came to be known as the Kaiten Mother since she treated young kaiten pilots like a real mother. Matsumasa Ryokan, where she worked, was a designated Navy ryokan (inn).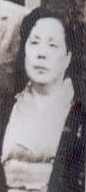 Asako Kurashige (nickname of Oshige
and known as Kaiten Mother)
---
Letter translated by Bill Gordon
January 2020
The letter comes from The Mediasion Co. (2006, 96). The biographical and mission information of submarine I-361 come from Konada and Kataoka (2006, 261-7) and Mediasion (2006, 64-5, 84).
Source Cited
Konada, Toshiharu, and Noriaki Kataoka. 2006. Tokkō kaiten sen: Kaiten tokkōtai taichō no kaisō (Special attack kaiten battles: Kaiten special attack corps leader's reminiscences). Tōkyō: Kōjinsha.

The Mediasion Co. 2006. Ningen gyorai kaiten (Kaiten human torpedo). Hiroshima: The Mediasion Co.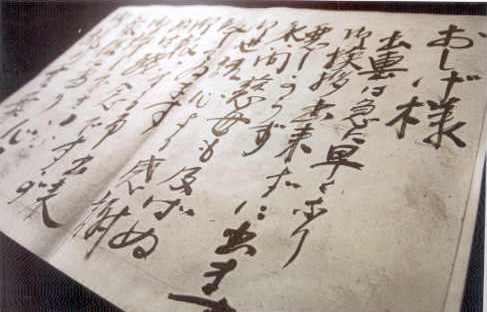 First part of Fumio Kobayashi's letter to Oshige